Home insurance is a very versatile type of cover, with a multitude of add-ons available to ensure you're protected from a range of issues and problems. Home emergency cover, accidental damage, and even downloads insurance can all be added to home policies to provide robust protection. One home insurance add-on that many people tend to overlook is legal expenses cover. This type of cover can help ensure you're covered if you need to go to court for any private legal reason.
Most people don't expect to end up in court disputing a legal matter – it's not necessarily something that families plan for. But there is a multitude of unforeseeable reasons why you might need to hire the services of a solicitor.
Imagine you've hired a contractor to complete some work on your home, but they've not fulfilled their end of the deal. Perhaps they've damaged your property, or the job has taken months longer than initially quoted. Taking them to court over the matter could be incredibly expensive – but having legal expenses cover in place means your costs are taken care of. You can pursue the claim and hopefully achieve justice without having to drain your savings.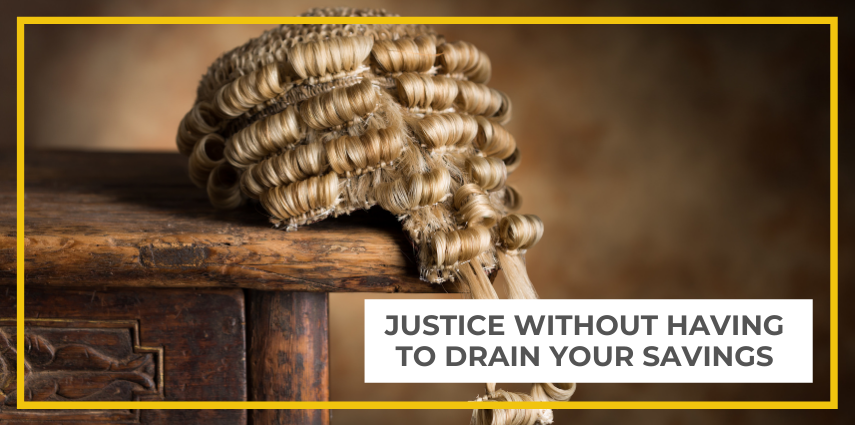 Legal expenses cover can also cover personal injury claims, issues regarding faulty goods or services (this can include holiday package deals), disputes over inheritance, motoring prosecutions, clinical negligence claims, tax cases and neighbourly disputes (trespass, nuisance, property damage or boundary claims). Some policies can also cover your salary if you're called up for mandatory jury duty at any point.
The pros and cons of legal expenses cover
The clear advantage of taking out cover for legal expenses is that you won't need to worry about financing any legal action you may need to take. Of course, it's hard to predict when legal matters may arise in your future, but for some individuals, this home insurance add-on proves to be very worthwhile.
One of the downsides of the cover is that smaller claims may be rejected. If your insurer doesn't believe the court action is justified by the amount being contested, they may reject your claim. They can also reject claims if too much time has passed since the incident itself, or if they believe it's likely that the claim will not go in your favour. The key benefit provided by legal expenses cover is peace of mind. Like many insurance add-ons, such as home emergency or accidental damage, you hope that you'll never need to use them – but it's comforting to know that financial back-up and support is available in the worst-case scenarios.
For more information about legal expenses cover, speak to one of the experts at Morpheus Insurance today. Our team is on hand to discuss your home insurance circumstances and help find the right policy for you.