Your flood cover insurance is supposed to be there to protect your property, your assets, and the financial value attached to them. As such, when it fails to do that, and you're left footing the bill for the damages, it can feel like an especially deep disappointment. With flood warnings currently being issued in Kent, a lot more insurance customers are wondering whether they're truly covered against the risks they're facing. Here, we're going to take a closer look at the fact you might not be covered for flood damage after all, and why that's the case.
Flood cover in the UK
The contentious conversation around flood coverage as part of property insurance is not new to the UK at all. Major flooding has been seen repeatedly over the past decade. This led to many homeowners being unable to insure their home against the risk, in part due to the premiums that quickly became unaffordable as the risk of flooding has increased dramatically.
The Flood Re insurance scheme was designed, as a result, to offer financial protection to at-risk homeowners that could not get flood cover on their insurance policies. However, one controversial aspect of the scheme is that it doesn't offer the same protection to business owners.
The Flood Re scheme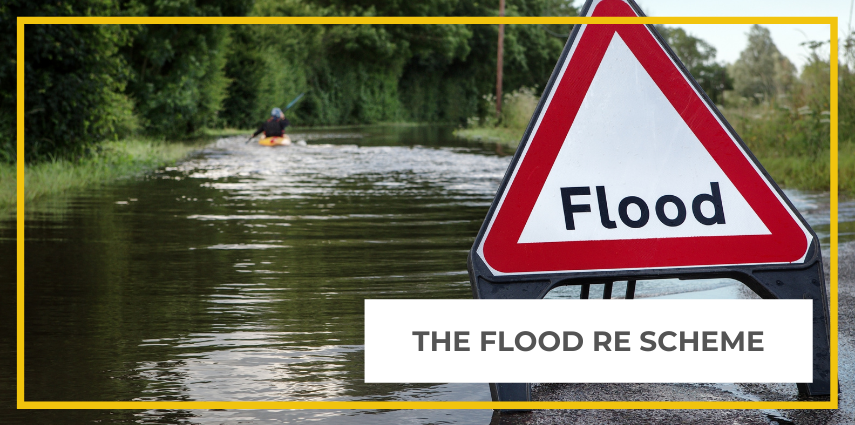 This system, introduced in 2016, could benefit up to 350,000 homeowners by reducing the premiums that homeowners must pay on insurance policies that include flood coverage. This is because the flood risk element of the policies would be passed directly to the Flood Re scheme.
Furthermore, homeowners making a claim would find their excesses, or the amount they had to pay at the point of a claim, capped at £250. This is all designed to happen behind the scenes so that the homeowner has the same relationship with their policy providers as ever.
Those left out by the Flood Re scheme
As mentioned, there are significant portions of insurance customers left out by the Flood Re scheme, including thousands of business and commercial property owners. This also has an unexpected impact on homeowners who may officially use part of their business property as their home.
For instance, using an apartment above a shop could see the shop-owner not covered for flood damages to the premises because it is technically a commercial property. Another exclusion from the Flood Re scheme is those living in a home built since 2009.
What can those not covered by the Flood Re scheme do?
Unfortunately, there exists no easy solution for business and commercial property owners who are worried about whether they're covered against flood risk. Check with your policy provider to learn if you have the cover you need and if you're in a high-risk flood area in Kent that could see you left without protection.
Morpheus Insurance can help you get the most effective insurance available in your area. You may end up paying more for flood cover as a result of the high-risk area. As always though, underwriters still have the final decision as to whether or not they can include any flood cover.